BATHROOMS
Is your bathroom looking a bit tired? Let us help!
First, by listening to your aims and desires we can make your dream bathroom a reality. From remodeling your existing bathroom or just a freshen up, we can help organize it all from start to finish, including all trades required.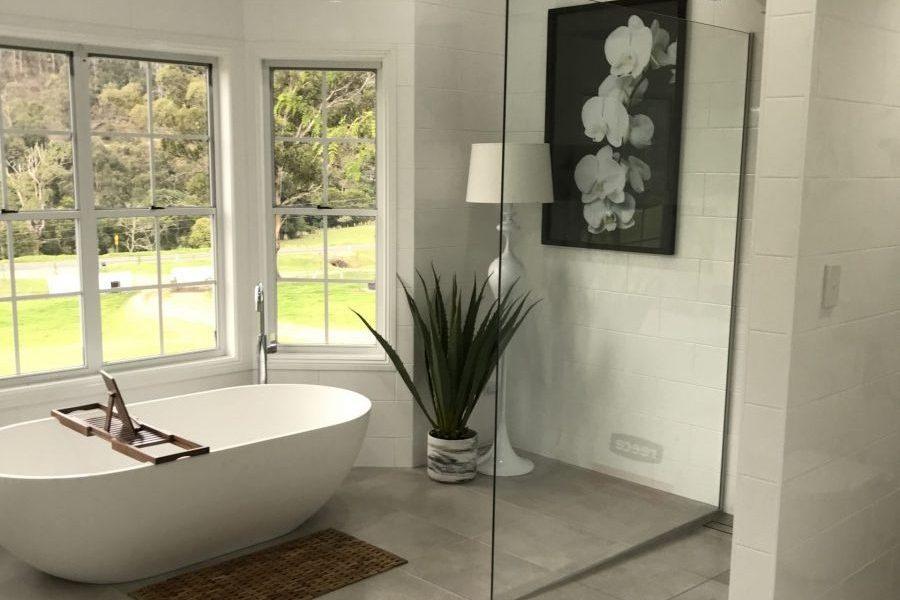 Why Do You Need A Bathroom Renovation in Warwick?
Bathrooms are one of the most used areas in the house. For many, it is more than just a place to wash because it also offers solitude where you can unwind and relieve yourself from stress. With this reason, keeping it clean, refreshing, inviting, and safe is important. Thus, the need for bathroom renovations.
Bathroom renovations can help in fixing problems such as:
Damaged wall paints
Broken showerheads
Rusty faucets
Crack tiles
Broken doors
Do you need help with bathroom renovation projects in Warwick? See the different types of bathroom renovation services we deliver:
Bathroom Renovation Services for Warwick
There are regulations to be followed to ensure safety before and after a building renovation in Warwick. So it is NEVER to be done on your own. To know more about the standard and regulations about bathroom renovations, click here.
Full bathroom renovations Warwick
A full bathroom renovation will transform your bathroom space with a whole new look. This will include everything from walls, ceiling, flooring, materials, finishings and fixtures. Opting for a full bathroom renovation will allow you to get a new bathroom trend like the following:
Freestanding bathtub and sinks
Modern finishings and fixtures
Enclosed toilets or shower area
Bold colours
Accent walls
Let our expert bathroom renovators assist and guide you in getting the latest bathroom trends. They have undergone intensive training to ensure that they can provide professional and top-level workmanship.
With our bathroom renovation services in Warwick, rest assured that your bathroom will be the haven you can enjoy. Let us help you in making your bathroom more than just a showering place. Call us on 0413 330 559 today.
Custom bathroom renovations Warwick
Do you want to replace the fixtures in your bathroom? Do you want to relocate your toilet to the other side of the bathroom? Or do you want to install a vanity in it?
Installing essential fixtures and features in your bathroom will help to level-up the purpose of this room. Features such as a vanity mirror can make your bathroom look elegant and unique. Because of that, taking showers and other self-care routines that require you to look in the mirror can be done in one place.
Allow our bathroom renovations services in Warwick provide you with the additional features in your bathroom. We can help organise and freshen up your bathroom to make it more useful and beautiful. Let us know your bathroom renovation needs by sending us a message here.
The Gillott Approach
Below is an overview of the bathroom projects we've done in Warwick.
Here are the other custom bathroom renovations you may need:
Tiling
Wall repaints
Closet installation
Additional lighting installation
Tile re-enamelling
Bath repair
Bathroom Shower base re-enamelling
Anti-slip installation
Bathtub resurfacing
Bath re-enamelling
Getting the right help from experts can help ensure that your bathroom renovations in Warwick are handled professionally. Our staff are licensed and well-trained when it comes to dealing with various bathroom problems and renovations. With us, you can keep your mind at ease that your bathroom will look new and welcoming to use.
Here at Gillott construction, your ideas and needs are heard and considered. We make sure to listen to our clients to ensure that you get what you want and your hard-earned money's worth.